Karo Evans (Caroline Caux-Evans)

I am delighted to introduce Karo Evans as our Featured Artist for March.
Karo Evans (caroline caux-evans) is a Photographer and an Abstract Expressionist Painter.
Born abroad in Asia, raised partially in Madagascar,England and France, she has always been influenced by other cultures, from which she takes the riches and uses this throughout her work.
Karo has a wide-ranging portfolio of work, which includes paintings, digital art and photography. She has been exhibited widely, especially in France where she lives. Her work is powerful and challenging, – often uncomfortable to view, but always thought-provokng and passionate.
Karo is very strong about women's issues and the rights of women. Themes to do with these issues run throughout her work. She speaks out for the victims of abuse, the homeless and against cultures which denigrate women.
This is Karo's profile…
All Art is worthy of consideration,and Art is for everyone.
I do not believe that it is only for the elite.
Art is like breathing,a MUST to stay ALIVE.
I need to dive into creativity and express my guts, through my paintings and my photographs.
Without ART, I would be amputated of what "makes me", what has been one of the driving forces in my life.
When one is amputated, long after, the limb has been removed, one feels a "phantom pain", where the limb used to be.
When some one is an Artist, if he cannot express himself through the medium of his choice, he dies slowly……
With that death, comes the pain, brought by the impossibility, to share, what has been growing inside, deep down, in those corridors and palaces of creativity.
When you drown, you try to gasp for air, you battle with the elements, yourself, the waves…..
An Artist, I do believe, is a very sensitive ( sense it…eves.) person, and can therefore, retranscript, to those around, what he receives, and transforms using his imagination and palette, media….
Artists are a needed category of BEINGS in this world, where we are chasing for troubles, wars, lacking beliefs, left drifting ALONG uncertainties.
My aim is to give birth to what I feel inside my innermost being, whether it is received positively or not.
One can take a medication which taste, is sour to our palate, or pleasing to the papilles.
But the objective is to get better.
To get stronger.TO LIVE. TO BE.
Art can be for some as a medication, but the positive thing that it should do is to make us ponder about certain things around us or in us so that we can overtake them, and this can benefit others if they are open minded and willing to see the world with differant glasses than, the ones they are wearing.
Art is, as well, a challenge to show the world around us, may be, what they really feel inside, and have never been able to express or even been willing to acknowledge, recognize in their own walk along that hard path, that LIFE can be.
ART IS FELT
ART IS SENSED
ART IS FOR EVERY ONE
NOT FOR THE ELECT
ART IS HEART!
What is ART?
As a seed, planted into your flesh,
it takes months, years, to devellop sometimes.
There is a craving which nothing can quench, until, you have thrown onto the canvas, the pigments, and other representatives of that life force which within you , has battled over the hours of sleepless nights, to become,the embryo, the future babe, and child, that will convey the life giving sip of your very soul and spirit. You have agonised, over the shades, the hues, the lines, the perspective, the composition, and at that point in time, you can rest, smile, feeling delivered! Birth has taken place! Your soul can be free,now to browse, at THE PIECE that is now enlightening ,
the world around you.
The viewer , will be able to suck at the" mamelles" of your creation!
The viewer will be fed, of your intimate thoughts, or feelings, your battles, your hopes, your victories!
He will be the receiver, of the most valued instants of your life as an ARTIST;
He will be abble to sense the emotions, that you have offered to him, as one offers an animal for sacrifice.
Ressenti, emotions, feelings!
Not long sentences, big words or concepts!
These are six images that Karo selected as her favourites….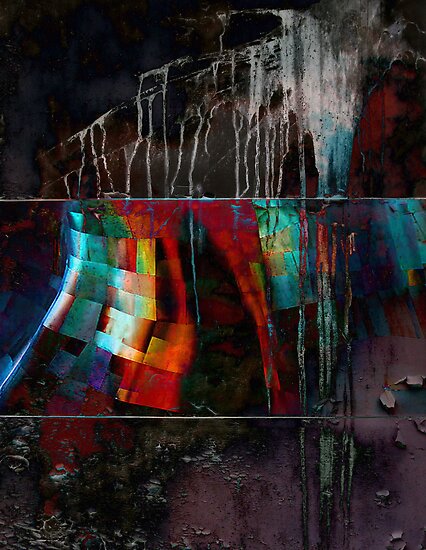 Homage To The Survivors represents what in the LIFE of WOMEN , HURTS!
Every line,brush stroke, can be assimilated to vexations, abusive words or behaviour, psychological, mental or physical ABUSE!
ONE OUT OF TEN WOMEN ARE BEING ABUSED
ONE OUT OF SEVEN CHILDREN ARE BEING ABUSED
ACRYLIC ON CANVAS
(bowsprit showing the staysail and foresail hanked on the forestay and headstay)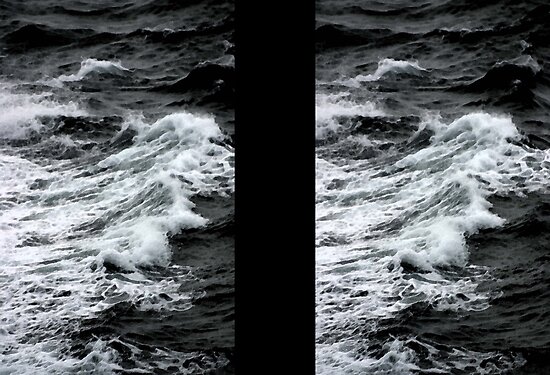 To see more favourites by our members - check out this post here.