This is a bittersweet set of features. Over night Redbubble has changed almost beyond recognition making it difficult to find anything, especially anything to do with writing. However, I was determined to feature both writing and art in this feature. Our group is important to us and the recent changes have meant it is harder than ever to maintain it, but it is worth it. So here we are still featuring your endeavours and supporting you through thick and thin. We're not quite finished yet.
Sometimes it is time to let go of one dream and subscribe to another.
Finished with this dream by © Samantha Aplin
Often forgiveness is the only way we can really move on.
I Forgive You by © mermanda
I know what you did to me
I saw the lies
hidden in your eyes
the way you turned and walked away
when I told you I needed you to stay
as if its my fault
for your life's lot
I cried when I told you
how bad you hurt me
my tears are in vain
so I sucked up the pain
and let the bitterness drown me
the trust I felt
the hurt you gained
stole the life force from me
drank up my pain
I should hate you
I have every right
but I keep remembering
what you told me that night
so I forgive you
and I set you free
I see what you used to be…
And at other times it means we have to find our anger, and self-preservation to let go of what was and join a new path.
Y E A H ? by © Nicolette Thain Photography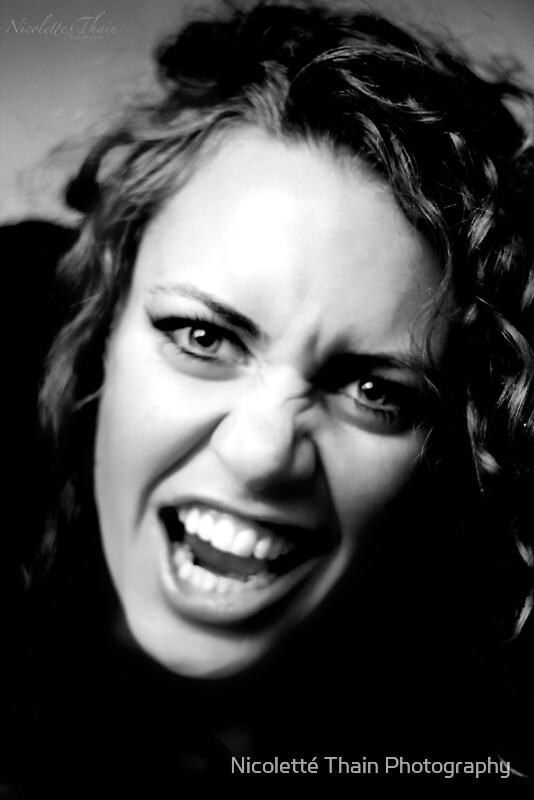 No matter what happens, there are some truths that are just truths and that we need to understand for ourselves most of all.
Smothered but not out… by © su2anne
"Truth be
Told!" she cried.
"Can't be
Said…" he mumbled.
Hands clasped firmly
Over his
Ears… "I
Don't want to
Hear!"
"But you
Must!" she
Pleaded…
Grim faced with
Thunder-clap eyes;
He turned about and
Walked away…
Her shoulders
Slumped… With
Chin to
Chest…
Resigned at first to
Let go of her
Honesty and
Integrity… then
Realization finally
Dawned…
Truth is
Truth no matter whether
Spoken
Heard or
Not…
And, occasionally, we need to bite the bullet and do that which we don't want to do in order to reach our potential. I am seeing death here with it's tarot meaning – change.
Bite The Bullet by © MoonlightLover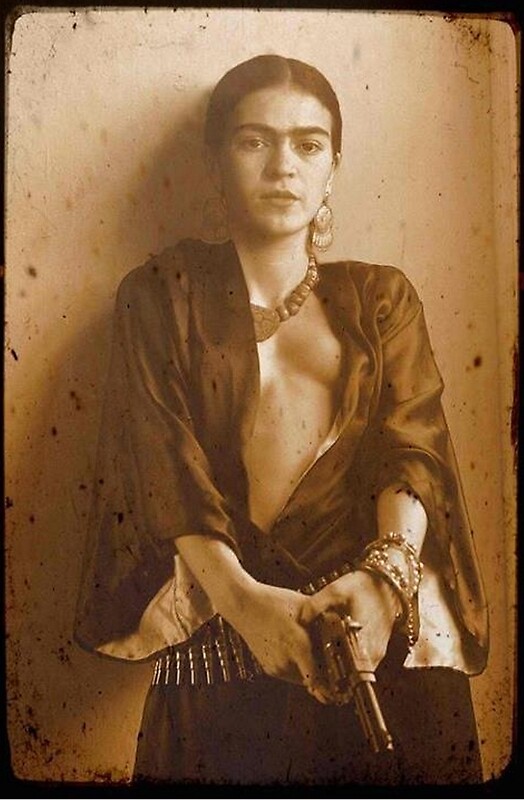 Time is a great healer they say and sometimes time is all we need to pick ourselves off the floor and understand where we fit in.
Time by © Sukhwinder Flora
The world is run by suits and ties
You know you cannot thrive
In the offices that frame you
That pay you
In places like this
There's no higher purpose
There's no me or you
There are numbers
And marching feet
There are instructions
And following orders
There are us and them
And boxes to tick
Deadlines to meet
Audits to complete
Applications to fill
There are the ones in charge
The ones below
The ones who are there
But don't exist
Our complex form
Of survival perhaps
Things could be different
If empathy was a virus
Theres corporate crap
And rent to pay
A wage to receive
So there's food to eat
And people to greet
There's a mind to feed
And to keep sane
But no time to read
No time for games
There's a heart to fix
A god to find
A soul to resurrect
With coffee at 8
Theres love to make
A family to create
Before the clock ticks away
Theres job to quit
Habits to break
A past to heal
A smile to fake
A friend to hug
There's truth to see
And beauty to feel
There's the chaos
Of all this and more
And a giving heart that's crushed by concrete towers
There's a rhyme to remember
A line to quote
There are hours to count
A time to dance
A time to sing
A time to play
Time with the ones we love
There are dreams to walk
And paths unpaved
There's hope
No matter how small
Even if we are with our back to the wall there are still things to be grateful for.
:-)
(Who could deny these shoes are worth it?) LOL
Nowhere To Run Nowhere To Hide, But I Have My Shoes! by © Tamarra BaVincio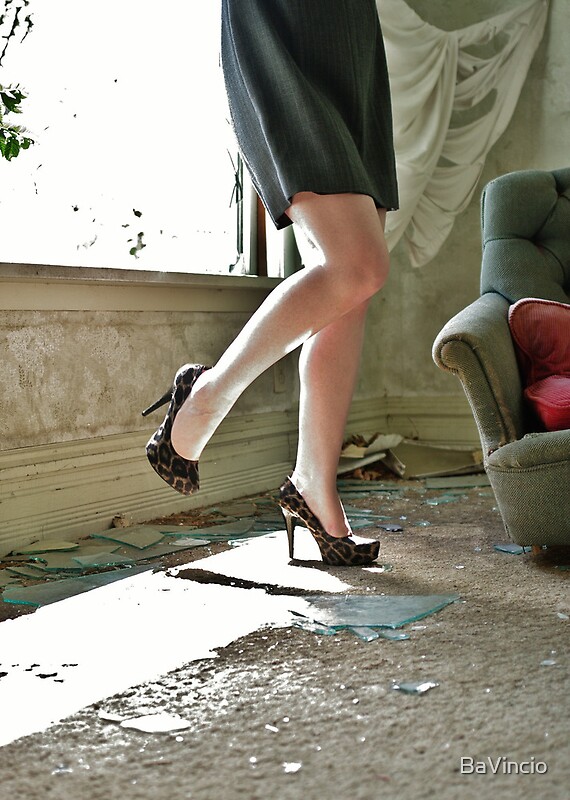 And sometimes we need to let go off the people we are, let go off the idea that we're here to please others and please ourselves instead.
False Prophetess by © Jenifer DeBellis
Her filtered words flowed freely from her keys
like streams of water gracing ancient ground.
A practiced tease, she flattered in degrees
with sentimental syntax meant to please.
The fixed foundation that was built around
her filtered words flowed freely. From her keys
a silent song was cast into the breeze;
its voice grew wings that raised a charming sound.
A practiced tease, she flattered in degrees
by saying what she'd learned would most appease.
Through pet names she had fashioned or had found
her filtered words flowed freely from her keys.
With sharpened skills that fooled with cutting ease
her confidence became her battleground.
A practiced tease, she flattered in degrees
that brought a spellbound man down to his knees—
a place where bondage rules and hearts are bound.
Her filtered words flowed freely from her keys.
A practiced tease, she flattered in degrees.
And burn bright as bright as can be.
Fire dancer by © Karen01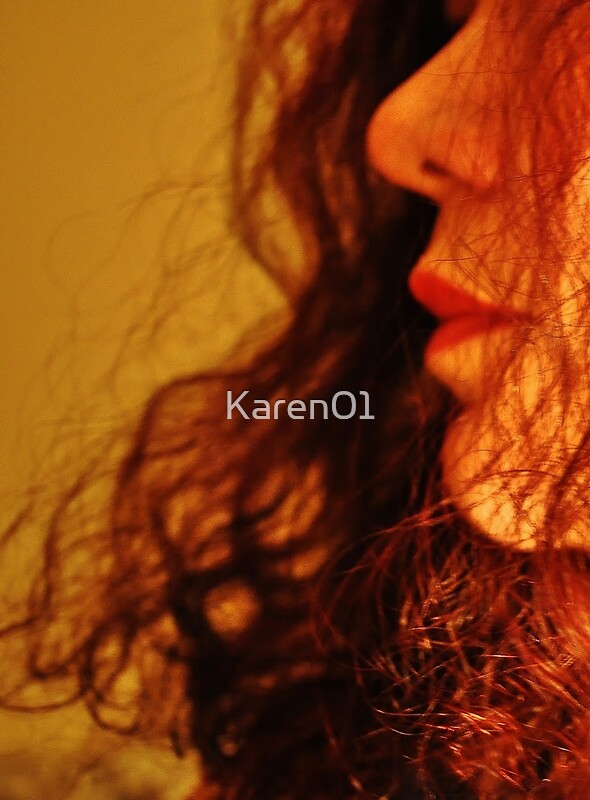 Even if it makes us too hot to handle.
Too Hot To Handle! by © Writers-Block
Tears flow
From joy
Glowing abundance
Of nature
Spring of blossoming
Blooming petals
And the delicate-ness
Of her fragile hand
And like porcelain
Of her fair complexion
Radiant roux of her ruminant
Ruby red lips
Tangled strands of straight
Long ebony of nightingale locks
Dazzling sea green eyes
So hypnotizing
Yet, alluring
A femme' fatale'
Rich in spirite
And…
Subsequently,
Too hot to handle!
The amazing thing about dreams is if we can dream it we can make it happen, somehow, somewhen, somewhere….
Beauty of Dreams by © RobynLee
And sometimes we need to make ourselves anew. The future is beckoning.
To make anew by © su2anne
Unsanctioned
I Laugh
I Breathe
I Am…
And in doing so I
Loosen what is too
Tight …
I bring my
Body back into
Myself…
The work can now
Begin. I
Dig around
The Discarded
The Remnants
The Midden that was
Me.
Thrown away
Without a thought
Of Care
Of Love…
One shard I
Hold up to the
Light of my
Soul… and
Together with self
Begin to
Reconstruct …
___
Enjoy and don't forget to congratulate the artists and writers featured here. It could be you next time!
:-)