Judging by much of the work that comes into the group each week, we are still very much caught up with the whole aspect of romantic love. There is a quality of yearning that is so strong, particularly in the poetry. Many still strive to believe in that perfect partnership, where we will be loved unconditionally, cherished, lusted after and held tenderly for ever. Many feel that their world is over when a relationship ends.
The relatively recent royal marriage here in the UK showed just how much the dreams of a Prince Charming hold sway in the female population. Yet, when we were young, we never dreamed of the flip side of romantic love. The battles for power, the infidelity, the potential for abuse. These aspects of love are rarely talked about or acknowledged and so when it happens to us, we feel alone and abandoned.
A truly loving and romantic relationship is beautiful, but this only happens when both participants feel comfortable in their own skins, feel secure in their own being and can love themselves as much as each other.
These wonderful features portray these different aspect of love. They are powerful and moving. I hope you will enjoy them and maybe celebrate the fact that we women are becoming much stronger be talking and sharing these issues together.
---
When we fall in love, we seem to enter an altered state of reality where all our senses become acutely heightened. This haunting image from ArtPearl explores the layers of reality so very beautifully.
Altered Reality © by ArtPearl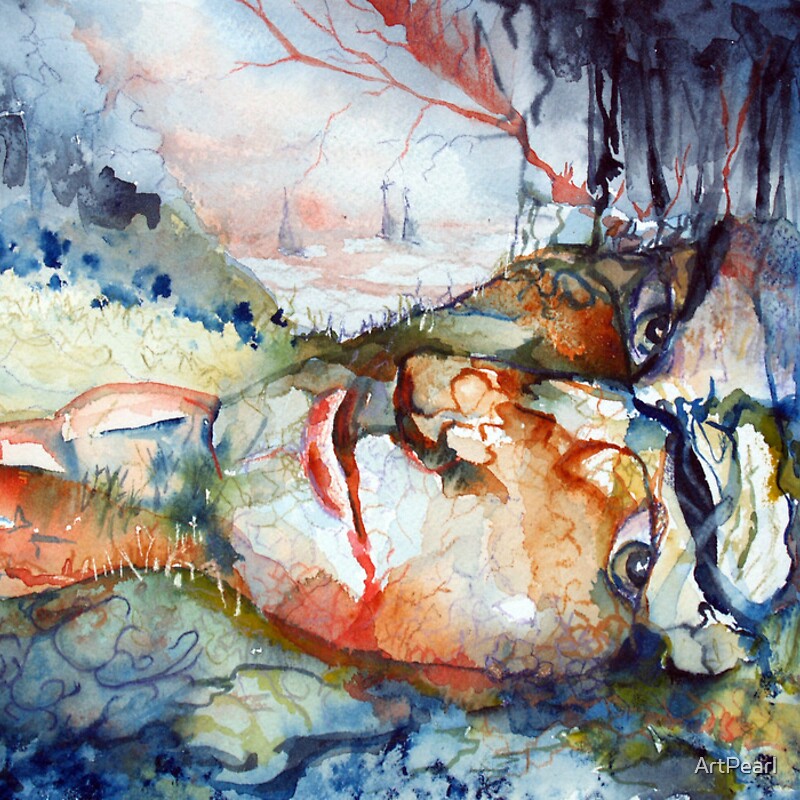 This moving poem from msdebbie highlights that we do want to feel self-sufficient, but is is often a struggle. The quest to be true to ourselves is a long one.
Illusion of self-sufficiency © by msdebbie
Your absence;
the lack;
a deficiency.
When all I seek is
factual, actual,
authentic, truthful
accuracy.
I do not want
to choose,
to lose myself
amid fears,
desires, yearnings.
I wish to learn,
request more
than require,
aspire more
than covet,
so fantasies
inspire whimsy,
rather than
capricious flights
of fancy.
I do not want
to choose
delusion over
reality, neither
artifice nor
trickery,
rather than
daydream.
But my veneer
wears thin,
my guise
and outfit
are lacking,
deficient,
as your absence
shreds all illusion
of self-sufficiency.
I think that Tammera has an insight for knowing the theme of the weekly features before I have even thought about it. Whatever the theme, there is another stunning image that has been entered into the gallery the previous week which is spot on.
Here we see her encouraging us to know ourselves, to be who we want to be and to take courage in both hands to achieve our dreams.
I AM WOMAN ~ I CHOOSE MY OWN HEIGHTS © by Tammera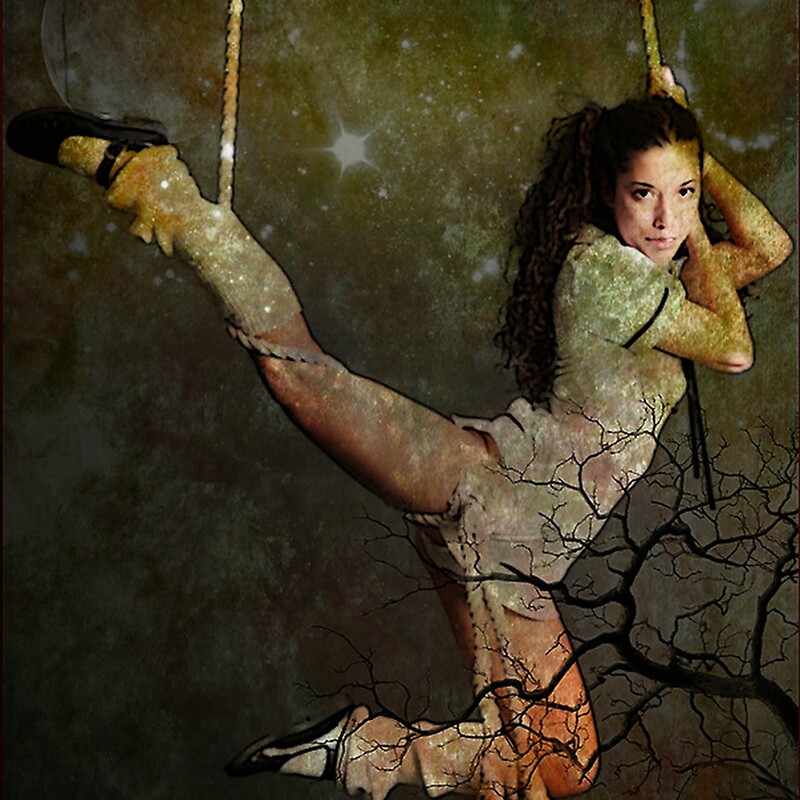 RC de Winter beautifully describes the yearning quality in our romantic dreams, yet, at the same time, reminds us that this is a dream and not necessarily the reality.
This Perfect Priceless Dream © by RC deWinter
Slipping into slumber, such a peaceful state of grace,
Where all the world is possible and nothing is denied,
Before my dreaming eyes I recognize your hungry face,
Miraculously never scarred by years of time and tide.
You come to me in silence then, your arms outstretched and warm,
I slide into them eagerly and melt against your mind.
Enwrapped in you, and you in me, protected from the storm,
We know each other's deepest wants, for this has been designed
By some decree beyond us over which no heart can rule.
Some name it fate, some name it luck, some name it torment too,
But he who would yet challenge it will find himself a fool.
The gods exert their will and, effortless, exact their due.
Thus acquiescing silently, no thought this to defy,
No matter how impossible and moonstruck it may seem,
We give each to the other, every sustenance supply.
Yes, who would choose to waken from this perfect priceless dream?
When we dream of love, never for a moment do we think that we will be physically or emotionally bruised or damaged. This powerful image by Rhenastarr portrays so strongly the flip side to romantic love.
Damages © by Rhenastarr
How often have we heard the phrase, 'Treat 'em mean and keep 'em keen'? Here RC deWinter exposes the reality behind this and in her beautiful poem reminds us of our own value and need for self worth.
Sylvia's Mistake © by RC de Winter
Sylvia's Mistake
All women adore a fascist, you said,
in love with the rack and the screw,
but you were wrong, all in your head,
you speak for only you.
A mystery sadist in torturer's clothes
might flit through the mind now and then,
but take off the hood, swap the whip for a rose:
Prince Charming plays "let's pretend."
No woman who's lived with a brute would agree
of romantic daydreams he's made.
So bid all your monsters turn and flee,
evaporate to shade.
No woman needs cruelty masked as love,
no woman deserves such a fate.
So cherish your heart as a tender dove,
true love is worth the wait.
For me, this is one of the strongest images I have ever seen. NumandisArt has simply captured the essence of how we can feel when we are emotionally hurt. It is reflective of so much of the poetry we receive here. A stunning image.
Just another statistic on paper © by NumandisArt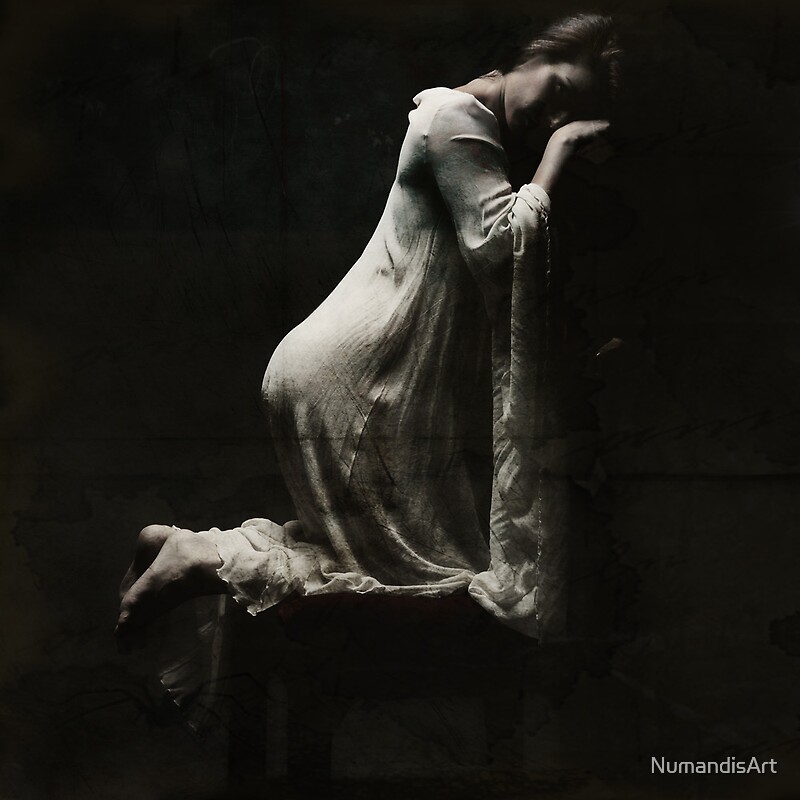 The dream writ large. Mermanda expresses the dream in words that so beautifully capture the first and best aspects of love.
Irrevocably in Love With You © by mermanda
We sit on a beach with
warm sand between our toes
melting like butter
sink into each other slow
look into your eyes
you teach me to trust and confide
telling me your secrets
and I will tell you mine
getting lost in each other
losing track of time
you make me feel at home
with you I belong
I can be myself
snort when you make me laugh
cry when you make me sad
I have been waiting
my whole life to find you
to sit on this beach wrapped in your love
to watch the sunset set its time
to come home
and write this rhyme
how its scary your always on my mind
to sing for no reason
but for the pure joy of it
to think of you and smile
knowing your smiling that very moment
is this love
what I am feeling now?
when I dream of you at night
and awake on a cloud
when you take me to bed
and kiss my forehead
remind me that forever you will be mine
fall asleep wrapped up in you
I'm irrevocably in love with you
Abandoned after 23 years … Elisabetta's compassion shines through this amazing painting. I love this.
The Healing Process – From The Eternal WHYs series © by Elisabeta Hermann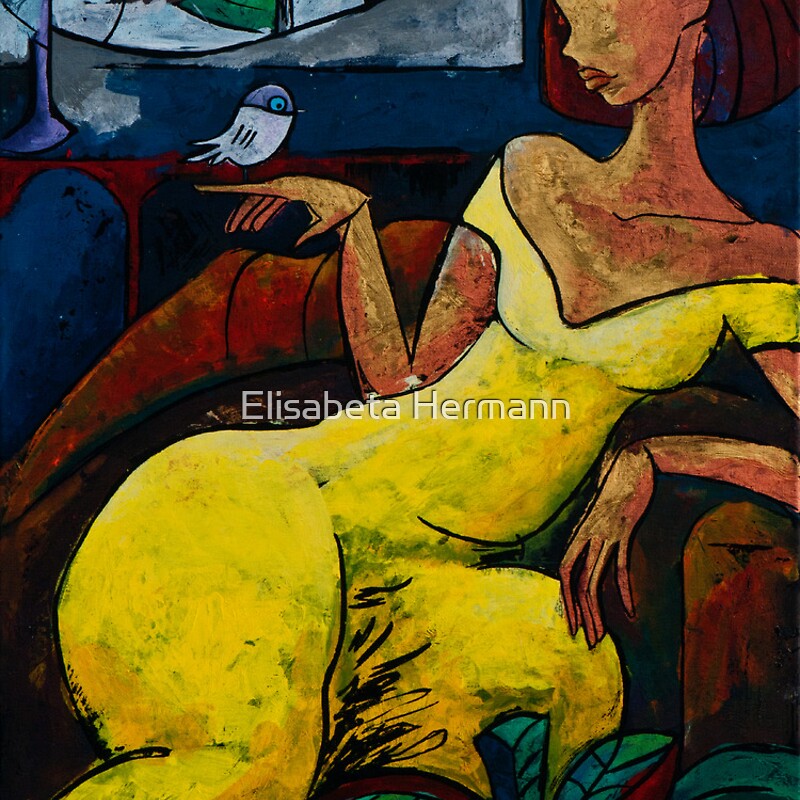 April Mansilla expresses the hurt, anger and pure rage that we can feel when the dream does not come true. There is a lesson here for us all. Lets learn to love ourselves first, and the we can move on to discovering the love of others.
Wild © by April Mansilla
I am supposed to be happy by now,
fuck why won't it just click in
But instead, it buzzes in my mad brain
Why won't you just
Flick out
Like a cig ash
I would love to stomp on you…
(yeah like that)
Where do I belong….
I lost myself in November and
I thought I would breathe after that month was over
but still it labours and
the cold grabs the words
in my mouth
Like you once did
Cat got your tongue girl…
(i am so quiet these days)
And the cold still grabs my shirt
And holds me too close…
Like you…
I am supposed to be happy?
I even
Practice the mannerisms in the mirror
But
She looks back
And mouths liar…
Fucking
Meek liar
I guess I have to wait until February
Seriously, who is locked up
On St. Valentine's Day
Me
a
Hope
Less
Roam
An
tick
I even have my stripes and red lipstick on are those not classic me
love.
But you say
No
(the only one who tells me the truth)
"It would be you, but your hair isn't wild enough"
I am going back to bed maybe that will
Mess things up more
And cure
This…
Consider how we are brought up to revel in the flowers, the archetypal symbols f romance. Here, Heather strongly exposes the myth and bares the sometimes reality.
Flowers of Fiction © by Heather King
And finally a chill-out poem reflecting on past loves, by the lovely MaryMac…
Being Human Being © by MaryMac
dew cool and fresh
sweet southern breeze
no downpour
content and lovely
not self-centered
light and mellow
bringing on memories
of yesterday
days of the past
LOVE
at what time
as a result
you have
love
and are
loved
again
finest things in life?
a touch
a memory
a bit of something to reflect upon
LIFE
helping others
getting involved
being civilized in society
being courteous
being well-mannered
being thankful for LIFE itself
I would love to know your feelings about all the different aspects of love. Have you found the true love of your dreams? Have you experienced the flip side of the dream? Do you believe in love? Lots and lots more questions – so if you have any thoughts on this, please do let us know.
I have opened a post in The Cafe you can add any poems or images that deal with all the different aspects of love, and will use the best of these in the next edition of the magazine.