Inspired by the lovely image by JasmineJean, the features this week take a look at our trajectories, the paths that we women take as we move through our lives. The way in which we evolve and change and how our hopes and dreams alter with age and experience. When we are young, we dream of togetherness and happy ever after. We dream that yes we can break through that those glass ceilings. We dream of self-fulfillment. So, what happens to these dreams as we move through our lives?
Reflections and Trajectories © by JasmineJean
This poem by Jenifer brings such a big smile to my face. It is one of my all time favourites as she demonstrates so beautifully that our youthful dreams tend to overlook the realities of the many roles we have to play, with every relationship we hold demanding something more from us.
Food for Thought: On unLoading [the Groceries] © Jenifer DeBellis
The Overstocked Bag
So you're smart? (as I'm able to gather from that look
of triumph and disgust that just slid down your upturned
nose as the enlightenment of my ignorant misuse
of that "scholarly" word ignites my shame.
Would you like
a cookie to go with that warm glass of milk beside you?
Perhaps now is not the time to take your privileged
upbringing and exposure to the finer things for granted.
God knows what I'd have done with the same beginning.
The Bag that Got Away
I've been thinking about that thing we talked about,
and—op, never mind, the thought has now escaped me.
The Doubled-Up Bag
Somewhere from behind half-drawn drapes, and slitted
blinds, the hobbyist fishermen sit in waiting—some with
heavy lids, chins resting upon folded arms—as a discourse
of gazes wills that lake into a deep-freeze worthy of holding
their presence. Yet the open pools of water reach out-
stretched hands that sweep defiantly at the approaching ice.
Many wives beat rugs out back with a renewed ferocity.
The Bag that Broke in the Driveway
It was a cold, long walk across campus to my car
last night, but all I could think about was slowing down
to bum a smoke from someone. I ground my teeth in-
stead, my pace quickening despite the lead in each step.
The osprey has returned. He's taken to flight again
before I could snatch a picture, and I'm left to wonder
why he stops at my pond daily only as a spectator.
Everyone seems to want something from me. Can you
blame me for neglecting to have my emails and not-
ifications forwarded to my cell phone? I didn't think so.
About these Christmas decorations: are they going
to take themselves down? No, I'm not suffering from
denial! I simply wish I could wish them packed away.
In this moving image by Kanchan Mahon, we remember our dreams, but at the same time it serves as a reminder of all the roles we play simultaneously throughout our lives.
Generation © by Kanchan Mahon
Continuing on the theme, RC DeWinter hints at regeneration. Oh that we could have a second go at it and come back as that 'living,golden storm.'
Eternal Return © by RC de Winter
We birth in stars,
stars being our beginning and our end;
whirled out in light to live, to die
and with the cosmos blend.
When I am called
return I shall, not knowing in what form,
but come I shall as bidden then:
a living golden storm.
I think that the concept of regeneration was in my heart when I came across this mystical and magical image by Sybille. She reminds me so much of us when we were young, dreaming, yearning and hoping.
Mystical © by Sybille Sterk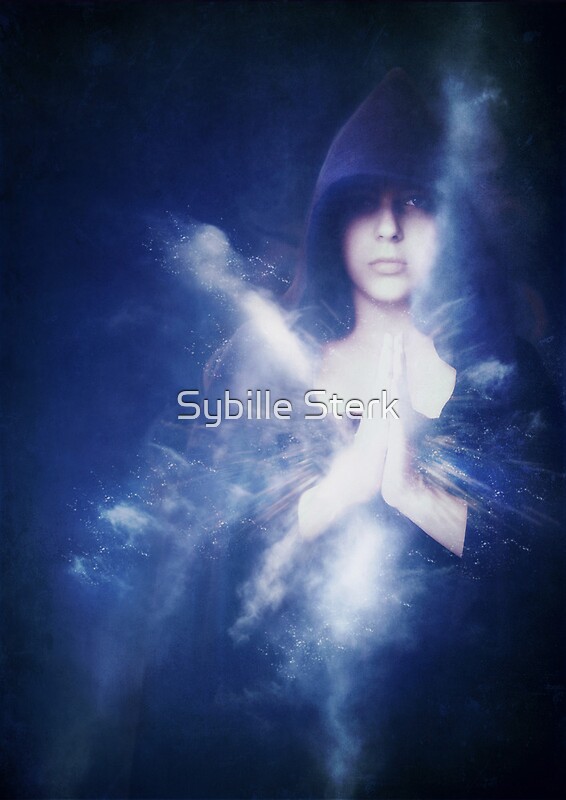 In spite of all the conflicts we come across in our daily lives, we can still remain strong as illustrated in this determined poem by bedheadbettie.
I Am Woman © by bedheadbettie
I am both strength and fragility
my emotions run high, but that is a part of me
Never tell me I am emotional,
don't you dare patronise me
Treat me with the utmost respect,
it is not an impossible request
I am softer, more delicate than you
but I have thick skin, hurt does not come easily
I will love you and care for you,
until my dying day
Betray me once, and I will disappear
I do not care to hear your reasons
as to why you betrayed me
Treat me less than I deserve, and I will go
Treat me as an equal in every single way
that is all I ask
Present me with any problem and I will
solve it without any complaints
Do not invade my privacy
it is very important to me,
I protect it under lock and key
I am a puzzle that, I alone can solve
Men are not here to solve me,
So, accept me as I am, my whole being or none at all
I am sexy, I am smart, I am cute, I am adorable
None of this matters, as you will not underestimate me
I am a woman, and I am much stronger than you will ever know
as Helen once sang, I am Woman, hear me roar!!
The art of VenusOak takes us to places that are sometimes difficult to contemplate as she exposes truths that often we would rather not face. The message here is strong and reminds us how empty the dreams will become if we sell ourselves short.
Chicks for Sale © by VenusOak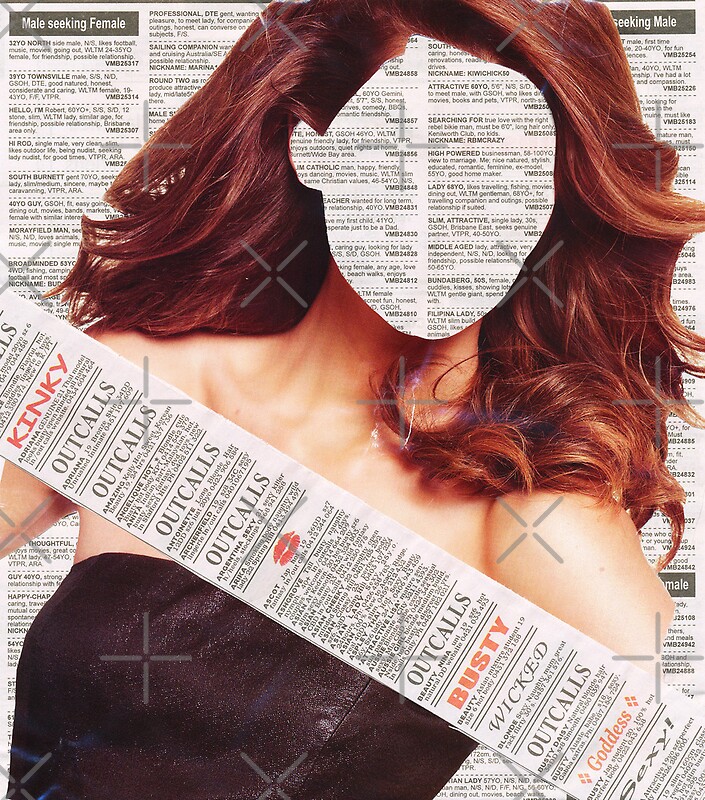 Love, the very thing we all dream about and yearn for, is often the arrow that pierces those youthful dreams. Maggie Summers powerful poem echoes the feelings of so many.
Bullseye To A Heart © by Maggie Summers
My heart shattered
again
bits of tattered sticky tape
mixed
with the bloody mess
spattered
Your perfectly timed arrow
fractured
What I'd just put back
together
again
I'm going to leave my heart
this way
Red jewels scattered like bloody diamonds
on the floor
Superglue and sticky tape won't work
with the gore
and love is just another fucking arrow
a bullseye to a heart that isn't whole
anymore
In this haunting image by Thelma, we feel shock when we look back and think about our youthful hopes and dreams.
She had high hopes © by by Thelma Van Rensburg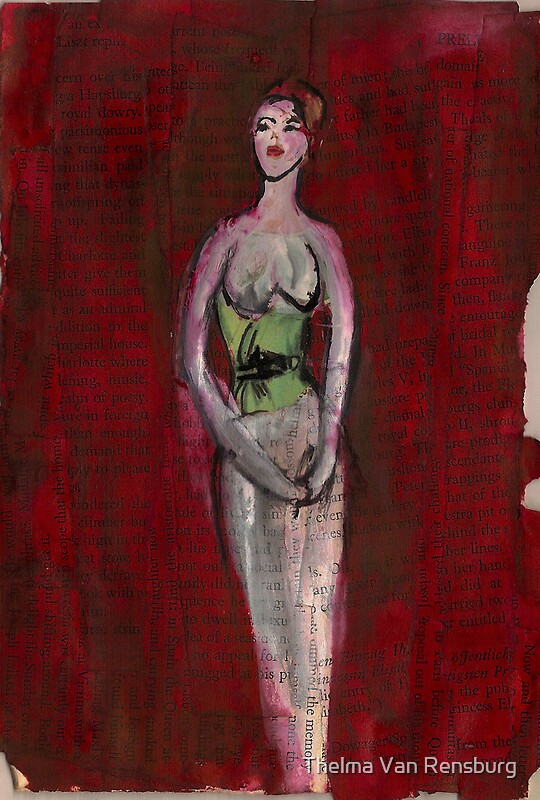 But Anaisnais reminds us so well that we do not have to take abuse of any sort.
Don't © by anaisnais
Don't
hate me, despise me
Don't
cut me off, hide me
Don't
put me in a corner to punish me
Don't
mentally torture me
Don't
yell, shout or scream at me
Don't
tear share or scare me
Don't
hurt me, nor squeeze me
Don't
taunt, tease and thump me
Don't
shove, crush, or bruise me
Don't
push, pull or pummel me
Don't
break me or blind me
Don't
abuse me, or bleed me
Don't
rape me, suffocate me
Don't
murder me, lose me
DON'T
And Rhenastarr so beautifully reminds us that we can re-emerge and become whole again.
Breaking through the shell of pain © by Rhenastarr
To end with a wonderfully positive reminder from Su2anne that we all have choices.
The end awaits… © by Su2anne
Do you dare to not
Descend these
Steps to the
Abyss that is
Barely lit?
With only a paltry rail to
Guide your
Unsteady
Trembling heart…
The yawning black
Hole is not
Fussed and in
Fact will take any
Proffered soul.
But thing with stairs and
Descent is that the
Opposite is also
True.
You can grasp
Courage by the tail and
Resist the
Call of
Fear. Of
Madness even. And
Instead
Ascend with true
Footing into
Life's light.
So, our lives may not equate to our youthful dreams, but we can live, love, succeed and be happy – if we make the choices to do so.