The features this week are inspired by Tammara's beautiful image. Her description made me pause and consider the need for us all to have such a room, be it a physical space where we can create, a psychological space where we can allow our emotions to breathe and where we can rediscover our true selves, or even a virtual space where we can meet up with like-minded women and explore the many thoughts and feelings that we share. Without such spaces we are liable to feel isolated and thus become dependant on others for our psychological and emotional well being. So today, we make that space to consider who we are, what we are and what we want from our lives.
Here is Tammera's description of her image which sets the scene for today's features:
"In A Room of One's Own, Virginia Woolf imagines that Shakespeare had a sister—a sister equal to Shakespeare in talent, and equal in genius, but whose legacy is radically different. This imaginary woman never writes a word and dies by her own hand, her genius unexpressed. If only she had found the means to create, argues Woolf, she would have reached the same heights as her immortal sibling. In this classic essay, she takes on the establishment, using her gift of language to dissect the world around her and give voice to those who are without. Her message is a simple one: women must have a fixed income and a room of their own in order to have the freedom to create."Tammera
A ROOM OF ONE © by Tammera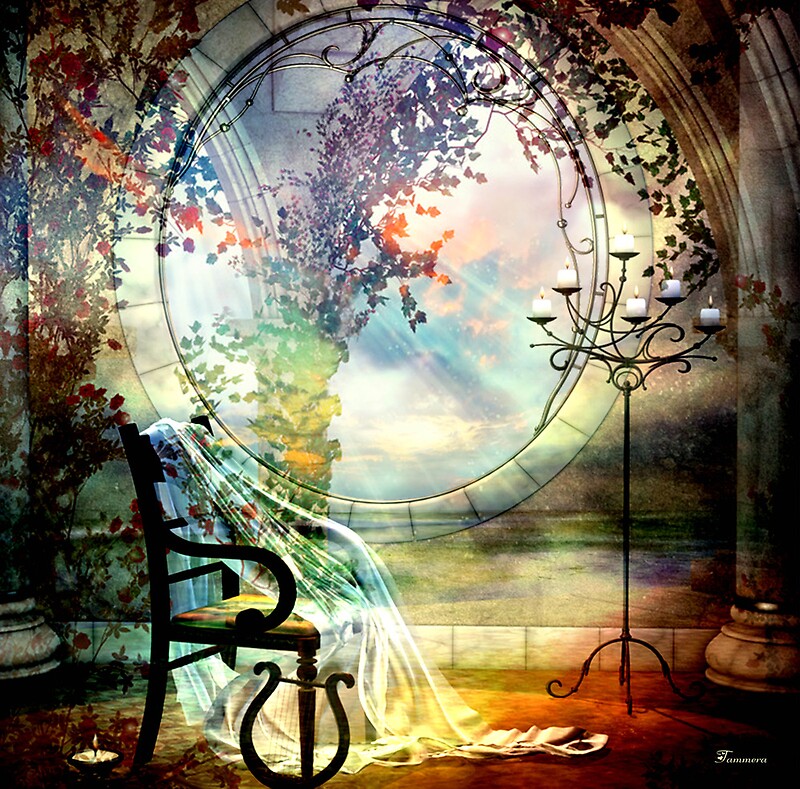 A poem to bring a smile to our faces expressing sentiments that we can all relate to.
Yvo's © by Cynthia Lund Torroll
Her room sings – okay – it does more than sing:
THAT PLACE HUMS. (And neighbors may say that it bellows.)
Its harmonics are tuned to her barometer.
There are bits of paper and fabric and sunflower seeds forming helixes over her head.
She dashes about it.
She leaves trails.
She gets out a flyswatter and bats bits away splattering energy onto the walls.
She jumps up.
Oh yes! In her undies, raccoon hat and striped knee-high socks she has JUST
created another masterpiece. Where's my friggin camera?!
She speaks forever of straightening her studio.
Doesn't she know yet
it's all part of her art?
When we do not allow ourselves such spaces our dreams can become shattered.
Broken dreams….. © by Renate Dartois
Sometimes we just need to let go in order to find our true selves.
Will you… © by Su2anne
Each rib picked clean. A gnarled spine
Bent over. A spleen lost an age ago. I am
Grateful for the
Mange that is my hair. My
Disillusioned soul too
Restless for sleep. The
Scourge of
Hopelessness is upon me.
My sightless eyes
Peer out and see that
Nothing yet has
Changed. So I
Retreat…
A breath so foul
Steeped in self-pity utters forth
Ahhhh…"To have the
Courage
To climb.
To ascend
Into life's abyss.
Now that takes a
Belly full of
Gaul with a
Touch of
Rage."
So with a hapless sense of
Mirth. I figure "What's there to lose?"
With a heave of reluctance I let go of the
Past and scramble out of
Black slime rank of things better left
Un-thought. I slough off yesteryear and
Slumber.
Shame mixed with glee I decide to have a go
And not a care…
Will you…
We need time to reflect on the consequences of allowing our dreams to fade away in our need to give out all that we have to other people.
the consequence © by strawberries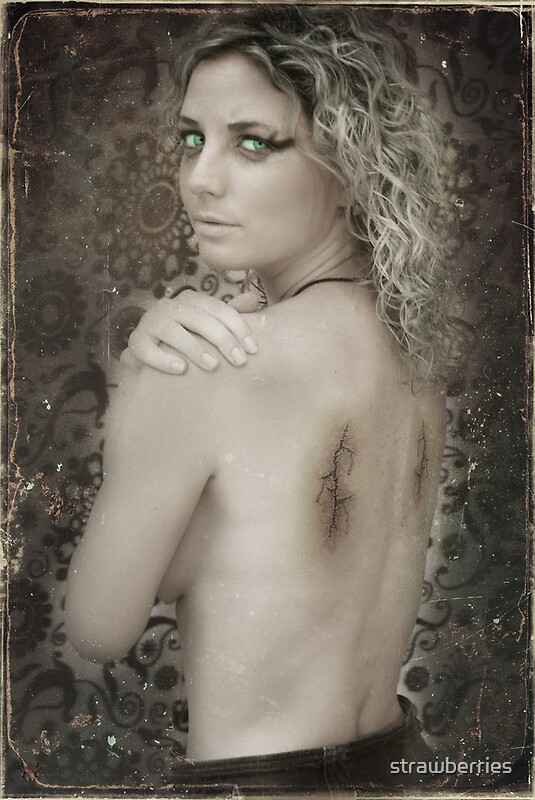 There is a price to pay for having the strength to discover ourselves, but here, the cost is worth it.
Definitions © by RC de Winter
It must be that our dictionaries differ
in more than just the binding round the spine.
Perhaps mine is an earlier edition
while yours is of a novel new design.
They could be printed each in different language
for all the similarities there be.
In mine the definitions are more constant,
yours bend to fit what circumstance you see.
I will not ask to borrow yours if ever
my volume should appear hopelessly lost.
I'd rather write a new one from my memory
than stoop to borrow yours to cut the cost.
And yes, my pages, printed small, are lengthy,
admitting no convenience to the now.
But better on the shelf, ignored, unopened,
than cheaply made and incomplete somehow.
Sometimes you just need a little spark to set you on the road to self discovery.Marge Thompson
Resurrection © by Marg Thomson Photography & Fine Art
The greatest gift is allowing ourselves to be who we are.
you, yourself and you © by autumnwind
did you step into disappointment
an unwelcome collapse of color that maybe
made you uneasy
did you only imagine what you needed…
before you tried to rest your weary head
upon a pillow you assumed would
never burst like a rain cloud
how much can one absorb without release
how long does it take to fill up the sky
not very long…
or maybe a lifetime
go then…
climb the walls and fly
do not laden your wings
with darker things
that anchor
for I would rather die
than oppress
that which thrives
I have seen
the winds of change
beneath your expanse
it finds me still
beneath green and stone
in a field of heaven and dandelions
…soon to be the sparrow
it finds you still lovely as a rose
standing proud
blooming bright
in a crack between the pavement
cardinal red
and happiest perhaps…
alone
Let's celebrate our new beginnings.
"I have always been delighted at the prospect of a new day, a fresh try, one more start, with perhaps a bit of magic waiting somewhere behind the morning."Ariana1985
I have always been delighted at the prospect of a new day… © by ARIANA1985
We sometimes think that we have to be different from who we are, when the irony is that we just have to rediscover what was there all along.
So there! © by Su2anne
Insanity is it?
To not accept
Reality…
WELL I don't
Like mine at
ALL!
So if I
Bring about change and
Become who I'm
Not. So what?
Sad can be
Glee. Mad can be
Free
To do whatever
She wants!
So, make the space to pause awhile and catch your dreams.
Catch Your Dreams Today © by Heather King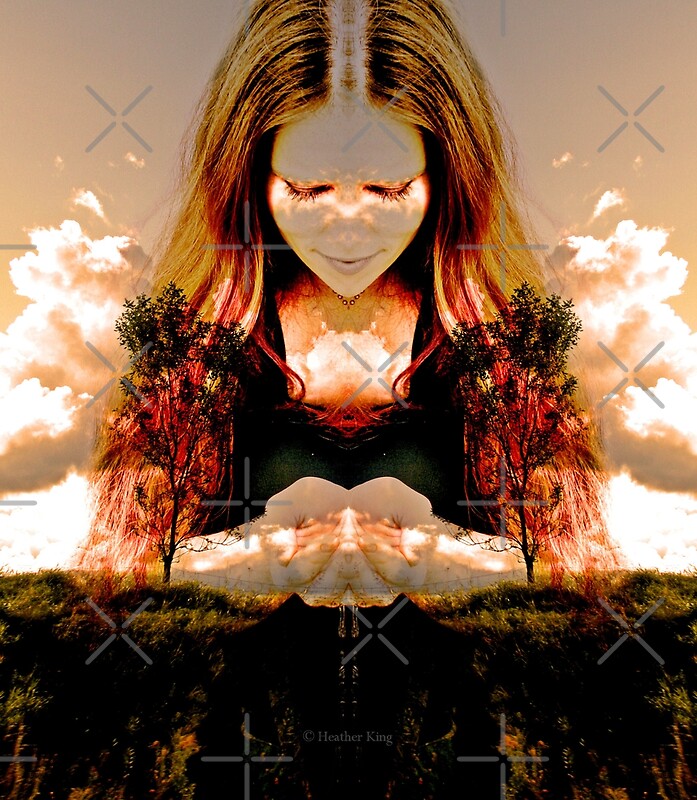 Sometimes we need to give up what is safe and secure and grasp life with both hands.
Sometimes © by Maree Cardinale
To give up one's extremes even with all its associated discomforts is untenable.
To exist in the glutinous comfort of what should be.
The confines of sameness.
Please, I'd rather live in what could be.
Exquisite, rather than nice.
Exquisite pleasure, even with its partner, the pain.
I don't welcome, rather expect.
Don't want, rather know.
Shades of grey are nice. But black and white are powerful entities.
Defeat to me is the act of not taking life by the throat. Defect in character.
Defeat in the lust for life. Defeat in being.
Blood. Pulse. My me.
I don't want that. It's unpalatable. Unthinkable. Impossible.
Did someone once ask 'To be, or not to be?'
How could one choose not to be?
To deny, and deny, and deny.
Why, why, why?
I recognise the darkness, the searching
the never ending contest
I recognise the endless search
I know the serpent's quest.
I feel the guilt of a good woman.
Knowing all this.
But as I am, and am also not, a good woman.
That not part of me is unquenchable.
And sometimes if I often feel like I'm running to stand still, well so be it.
To be taken somewhere else, totally away.
To be totally here, and nowhere else.
That is it!
Me soaring. Me roaring. Me igniting. Me
Seeing. Knowing. Knowing.
Who are 'they' to deny that?
I defy that!
I will pay the price if I have to.
You don't scare me life.