"This vast life – the real, interior one in which we remain linked to the dead (because the dream inside us ignores trivialities like breath, or absence) – this vast life is not under our control. Everything we have seen and everyone we have known goes into us and constitutes us, whether we like it or not. We are linked together in a pattern we cannot see and whose effects we cannot know."
― Anna Funder, All That I Am
The features this week take a look of what we are. We are wives, lovers, daughters, friends and mothers. We work, we play, we live and love. We are artists and writers, creative beings. We are women, connected to each other through those invisible bonds of shared experiences and understandings.
All the art featured here celebrates the many different aspects of completeness. All have been chosen because of their impact and because each one has a powerful description which adds to our collective understanding of each other. The images and poems cover different aspects of our lives, including creativity, hardship, disability, roles and relationships.
Congratulations to you all.
---
Melanie so beautifully captures the essence of living life, celebrating all that we are.
"The ball: the emotion, the fear, the cry, the quiescent convivial inner-self, the languished persona, the eccentricity, the nonconforming introverted flame, the indefinite anguish, the definitive mind, the wholesomeness, the star, the me..
The bat: the drive, the force, the immutable thought, the urge, the passion, the colourful jaunt, the reach, the taunt, the flight and the fight, the transient mask, the introspective cachet."
Melanie Collette
THWACK: Interpreting self © by Melanie Collette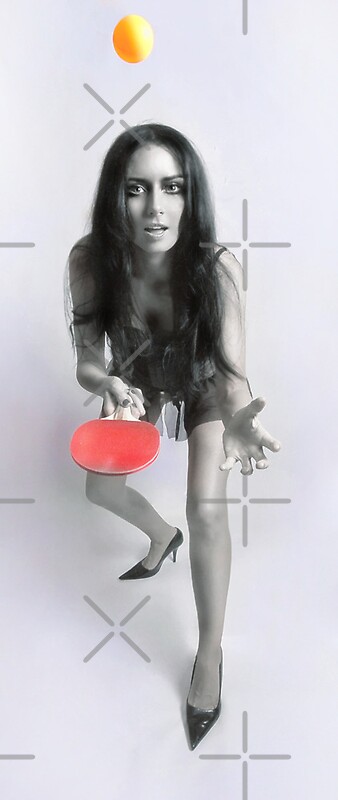 ---
Jenifer writes with passion, power and integrity, here exploring the feeling of not being connected to one another with all the ensuing emptiness that this brings.
Dusted Darkness © by Jenifer DeBellis
In this moment, society's isolation strikes
me. I am alone, like a bird
peppered from its flock in flight, now
dropped ashore to forever wander aimlessly.
At the center of life is a vacant
chamber, an attic space.
A place of neglected and abandoned
things. A place of forgotten
effects, yet ones that can never be removed.
So strange are the sights
one's eyes behold
once they've acclimated to the darkness.
The way the shadows shuffle
in order to stay warm,
in order to regulate circulation.
So strange are the sounds in
a moment, isolated.
Even the stillness can be detected
creeping along the loose floorboards.
Still, the moment itself
is audible as its wings brush
against a cracked opening
before it escapes its captivity.
In the quiet calm,
the earth grumbles—a buried murmur.
Discernment washes over
the world. It baptizes
without discrimination, illuminates
everything as lightning does the landscape
with a single flash.
Yet the darkness settles
in again (true to its nature), a light
dusting that builds
with time and with minimal
notice. And as countless
as the grains of sand are that cover
the continent, so too is
this dusted darkness that
pushes against my human grain,
reminding me that I do not belong.
---
Tammera touches our hearts with her words and an image which belies the pain and impact of disability.
"On a scale of one to ten, I am seeing things half full.
Even when there are times I am stuck at 5,
I endeavor to strive…
To see all things in a plus not a minus way.
Given the disabilities I have, many are suprised
But if you let it get you down too long
The big sink sets in …and then
Depression…
Which is just a big spriraling downward
And an empty pit, and giving in to it
Can kill in a most realistic way"
Tammera
1-10 HALF FULL © by Tammera
---
Su2anne writes with wit and empathy, encouraging us to realise the importance of that 'good house of self.'
The good house of self © by su2anne
Perfection invited
Kill Joy to
Reside.
They ganged up and
Let loose
Envy and
Fear. Room by
Room all Good
Was emptied and
All that was left were the
Cohorts of
Misery and
Despair.
So it was
Surprise who had to
Come knocking…
Curiosity and
Loneliness came next.
Until there was a huge party
Beheld! Bliss and
Reason were unconcerned for
Excitement and
Trust had taken
Foundation.
Remorse and dread
Left with their
Tails firmly tucked
Between their legs and the
Others scurrying behind…
And so it was the Good
House of Self stood
Unsupported and
Joy returned to
Stay.
---
Creativity, with all its enervating energy is displayed here by Jaeda. Her description of the creative process and its impact on our collective consciousness touches my heart.
"Creating is one of the most healing and anxiety-reducing activities, for me. When i am in the creative realm, everything else disappears… darkness can be transformed into light, pain has a positive purpose. The creative realm is a safe harbor for my deepest emotions.
I share this picture as a way to celebrate my friends, fellow creatives, love and the divine. Each of you is a fabulously unique thread, woven into the beautiful fabric of our collective consciousness."
Jaeda DeWalt
Inner Illumination – Self Portrait © by Jaeda DeWalt
---
Cynthia reminds us that we can withstand emotional winters, and yet still burst through in Spring, with renewed energy and growth.
floret © by Cynthia Lund Torroll
You withstood
many months of ice,
many days of rain,
the pecking of birds,
and a dark without name.
I was clearing away brush.
I was trying to move mud
when a tiny hint of green
shown through.
Ah – you – astonishing you…
---
Cassandra shows the inner beauty of a woman, her words and image connect with us all.
"At seven months pregnant, few women truly feel beautiful, but this girl struggled more than most… I offered to do this shoot as a baby gift to her, and she told me that showing her the beauty in this would be the best gift I could give…
She saw it, finally truly saw it. the magic, the beauty, the allure of carrying a child… To me, she is a goddess."
CassandraOfTroy
Beauty Concealed © by CassandraOfTroy
---
I love the poetry of msdebbie as it always makes me think more deeply. In this insightful poem she urges to just let go, and allow self acceptance to have its place.
Battlefield © by msdebbie
I no longer believe love is a battlefield. Rather,
I regard my defective body in that manner.
Adolescence, I raged against the inconstancy,
the inconvenience of irregular menstruation.
I did not embrace my body; I felt too-much,
womanly curves an awkward impediment.
I was stuck, in the mud of myself, like
quicksand, soft and yielding easily to pressure.
In my 20s, I did not notice the depth of my despair,
how much I wanted options and freedom of choice.
The ability to decide, for myself, if I would have
or have not a husband, children, the whole shebang.
These were the reasons I agreed to multiple surgeries,
largely unaware of hidden self-loathing and desire.
In my 30s, I gained no more appreciation of
endometriosis or polycystic ovarian syndrome.
The medical treatments seem a fairytale,
a Grimm one, like the girl with no hands.
Such poking, prodding and laser precision,
yet I felt beside myself, untethered, unhinged.
I often felt dismembered, rage-red over
bulging blue-veins and stretch marks.
Terrible tendrils over a stomach bursting with
its body's betrayal, unable to contain the chaos.
Until I found my love, my one, who treasures me,
not as a consolation prize, but with all my flaws.
No longer do I feel a mourning song in my bones,
because true love lengthens my spine, raises my head.
Together, we face the future with a clear-eyed focus.
Even if dragons, ravens, snakes and wolves interfere…
I can calmly retort to any predators
Our love is not a battlefield.
With healing hope I have a new mantra
My body is not a battlefield.
The battle for us all, is to look within and find
ourselves, home, comfortable in our skin.
This journey has taken me from the battlefield
to somewhere euphoric and real.
It is how a woman can shape-change,
whether petite or large, to chase her dreams.
Finding courage, just like in fairytale books,
and choosing character, rather than good looks.
Such searches can seem like a battlefield,
fighting crones, lunatics, or royalty.
There is just one more battle I perceive, it is in
the letting go, acceptance, I am happy to be me.
---
An image with impact by Linda, reminding us of those women who have to overcome adversity and hardship just to survive. Here we see a strength and courage, with the image touching chords within about our need to find such strength in times of adversity.
"This young girl was a stand out beauty in a classroom of children ranging in age from 7 to 18. I was continually impressed at the beauty of these people who often live on the ragged edge of existence. This school was near Amboseli National Park in southern Kenya.
The circular or semicircular scars seen on the cheeks of many of the children and adults in this region were put there as permanent proof that they had been treated against the river blindness disease, bilharzia."
Linda Sparks
Maasai school girl © by Linda Sparks
---
Sometimes it takes so much energy to accept ourselves as we are. Vesna VD urges to to pause, reflect and then pluck up the courage to do so.
Not ready yet © by Vesna VD
It's almost noon
I am not ready yet
Today the Sun came out too soon
I am weaving the dreams
They are leading somewhere
At least, it seems
You can't stop your rotation
But in the stillness I see all the possibilities
I am swirled in the quiet fascination
I am not ready yet
Sorry, I'll be late
Maybe I'll meet you at Sunset
---
Ariana so powerfully expresses those needs that drive our very being.
"Three passions, simple but overwhelmingly strong, have governed my life: the longing for love, the search for knowledge, and unbearable pity for the suffering of mankind."
Ariana 1985
Three passions © by ARIANA1985
---
The haunting image by Marge, together with her moving words, bring tingles to my skin. It makes me pause, reflect and reconsider much of the past and the need to let go and move forward.
"Saying goodbye is never easy.Especially to someone you have loved for a long time and for whom friendship and support, trust and respect come after time and trial. You grow into people and then, when they leave your life, you find it hard to let them go. They become part of your heart, no matter how you try to forget. They become a memory. Their love however, becomes part of you.
I'm trying to let go of the memories as well as the loss. Because memories become distorted with time and the re-telling of what was. Memories can lie and deceive. Memories of what was are not as important as what is. The love remains, no matter what.
Am I choosing to let go of the past or am I reaching for the present moment and all that it holds?
I'm not sure yet."
Marge Thompson
Goodbye © by Marg Thomson Photography & Fine Art
---
Each of these wonderful images and poems has caused me to think differently about many things. I thank you all.