This week's feature collection has been inspired by the fibers that make up feminist thinking and motivations. For these very fibers are what weave women together, so that regardless of where each one may be individually, she is still connected to the larger fabric of the sisterhood. Thoughts are important to consider, as behind each one resides life's motivations. And no matter what one person's views of feminism are compared to another individual's, one thing is certain: the scope of feminism as a quest for female equality is as broad as it is individual. To negate where one woman may be on her journey is to paint an incomplete picture. My hope in assembling this week's collection is to ignite a curiosity to find the fibers (large and small, or fragmented and disjointed) in a diversity of feminist reflection.
For every way of thinking, there is a seasonal landscape that controls the climate.
Stages by © Anthea Slade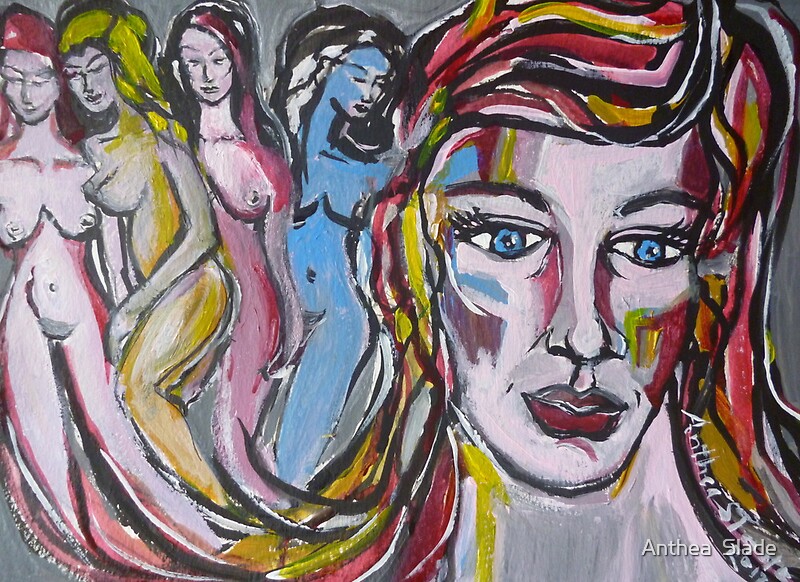 For every injustice, area of neglect, place for activism, there is an opportunity to rise up against inequality.
Not Today by © RC deWinter
Don't whine to me about your petty woes,
the car that doesn't start, the faucet's incurable drip,
I can't be bothered with it now!
Yes, another day I would tsk-tsk
and share your righteous bourgeois indignation,
muttering discontent about politics,
the evils of dependence on fossil-fueled transport,
the perfidy of plumbers whose every remedy is unavailing
in the war of water versus washer – but not today!
Today I weep for people; I cry for half the world:
innocent victims of every color, every god,
caught in the crossfire of the few, the proud, the greedy,
who peddle their cheap philosophies for sale to the highest bidder.
So sick am I of pissing matches in the sand,
a new line drawn every week, every month.
Every time it seems that hope might bloom
in some far-flung oasis of sanity
a fresh new hell gapes wide, to swallow whole the cries of those
who clamor for a peaceful life – no more, no less.
Tell me tomorrow about your wretched in-laws
who every Christmas buy you Scotch when you drink gin,
the scheming paperboy who tosses today's bad news into
the rainsoaked bushes rather than upon your columned porch,
and curse I will with you the inconvenient idiocy
surrounding our benighted daily lives.
But not today –
today I weep, today I mourn, today I spend in sorrow
for the little people – all of us – yes! you and me –
whose fate is fodder for the few.
Behind every blooming idea is the sower, with seeds in hand.
Some ideas grow on trees and some sprout like a pair of shoes by © Fiery Fire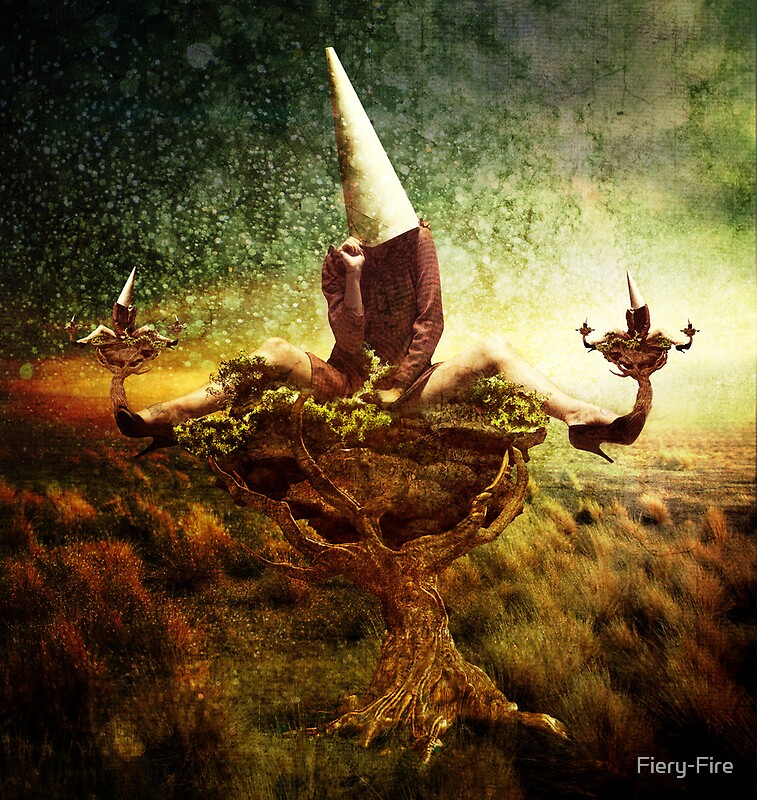 Never underestimate the view from the top of the ladder.
View from the Balcony by © Vesna D
It's a stairway to heaven
Seeing eye to eye with the top of the cherry tree
The only way is up
Supported by the pillars of the Earth
Propelled by the desire to fly
Seduced by the openness of the sky
Let your mind soak
In the beauty of epiphany
Drink it
Own it
It's yours now
A simple view from the balcony
No one can guarantee there will be a path of simplicity, but the pleasure to be found may make the struggle pale in comparison.
Struggle for pleasure by © annauypers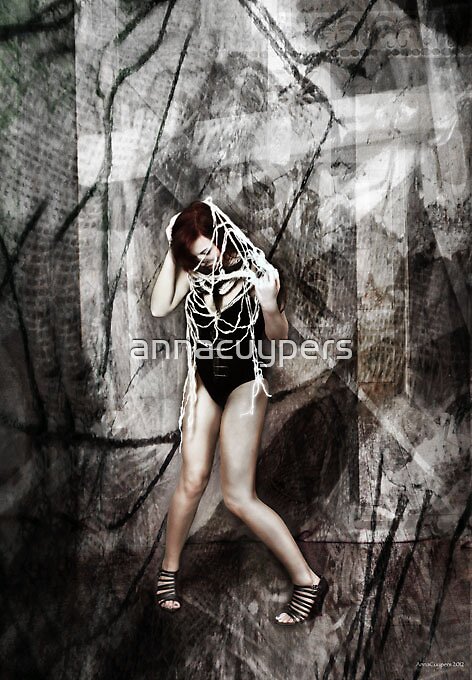 Sometimes silence is NOT golden.
Plague and Pestilence by © msdebbie
Everything dies
Verity is silenced
Even beside loneliness
Reality is a labyrinth
You seek the word for wishful
Torment is truth
History whimpers
It ignores the future
Nothing is illuminated
Going going gone
Despair strides the streets
Illusion is complete
Everyone denied
Silenced the world sighs
As the last auras of this season's fairytales fade, one must begin to see the world anew.
the last fairytale by © strawberries
And if hope is all that finds you on a given day, go ahead and embrace it, even nurture it a little while the opportunity is present.
Thoughts on a Theme of Blue by © Rhenastarr
Today I woke up happy
A spring of hope running over
Today no tears of frustration
To cloud my eyes
There is nothing specific
Nothing I can put my finger on
Just a tiny little whisper
Filling my heart with song
A sky of white puffy clouds
Amid a sea of blue
Peak through my window
And spirits that were down
Are once again soaring
I feel free and open today
A brand new page in
The never ending saga
That is me
Old hurts, remain sore spots
May find some new ones today
Purple shadows left by well
Intentioned people
Who could not curb their tongue
If their tomorrow depended on it
Yesterday when the rain deluged
Me with doubts and fears
Has passed into a day of
Bright beginnings
I have always felt stand alone
My own shyness and insecurities
Perhaps helped along with
A generous nudge from the
Unkindness of others
But today I will not think of them
I will hold my head high
Today I will be strong, will only
Think of those that love me
Pain and loneliness can keep
Themselves otherwise
Occupied
Today my emotions are riding
High, galloping toward a love
Of self and to hell with those
That fail to see the real me
Today I give thanks to God
I am not blind,nor lame, nor deaf
I can see his goodness
I can walk secure in his love
And I can hear the music of life
Spilling all around me
I am thankful for the love of
My life
My children
My family
My friends
It is them I turn to on the deeply
Wounding days of blue
I will relish the days of light along
Side the days of dark
Light and dark co-exist
I will strive to always bring the light
The world outside makes it hard
To maintain that well of happiness
It offers up
Insanity
Hate
Corruption
Cruelty
Greed
Apathy
Racism
And defeatist attitudes
Along with love, kindness, joy, goodness
And strength of purpose
I have decided to just journey through my
Life
Sifting out the good from the bad
And persevering with God's hand in mine
Sadness and Happiness are Kin
They touch each of our lives
We can only live with the hope that
There will be more happiness than
Sadness that journeys with us
Relish in the moments when life presents you the perfect fitting key.
The perfect key by © Catrin Welz-Stein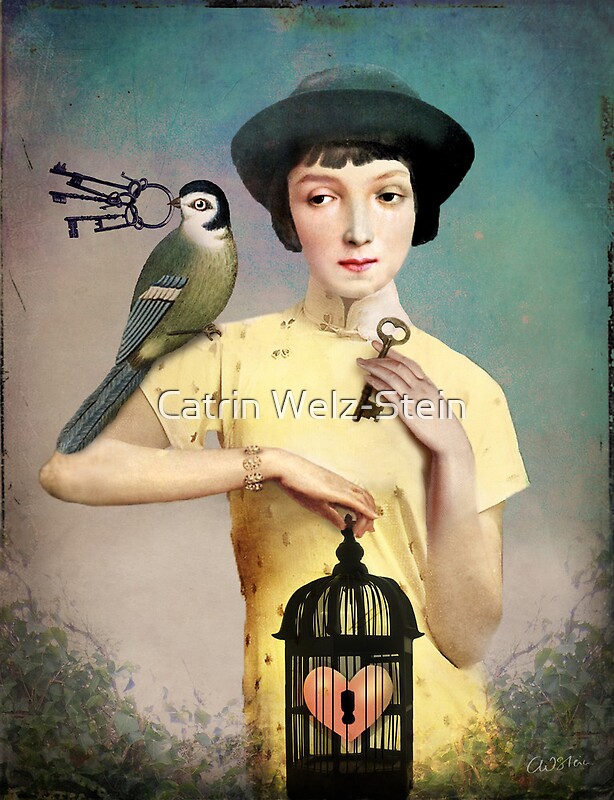 And while you're at it, release the locks that bind and shake free from whatever captivity is holding you back.
just right by © Sybille Sterk
you know it's right
when you feel
that little click
on the final notch
when the tumblers
all fall down
at the twist of the wrist
with unfamiliar lock picks
and when the doors
open to forever summer
and your heart takes a
deep breath and releases
the shackles that held it fast
and the long forgotten wings
rustle dryly and flutter shyly
but the memory hasn't been lost
of how to use them
it's like riding a bike
and
all you ever wanted
so you breathe it in to
make it last like a sip
of water in the desert
and you hope that
this is it
no more nasty surprises
just sunshine and blue skies
even if you know it never
happens that way
it'll help you through
the first hurdle of
not again
no can do
too much
so you cross your fingers
and you hope that
just for once
right
really is
right.
Take the time to reconnect with yourself, with nature, and with those who paved the way before you.
Silent Meeting at the Summit by © ArtPearl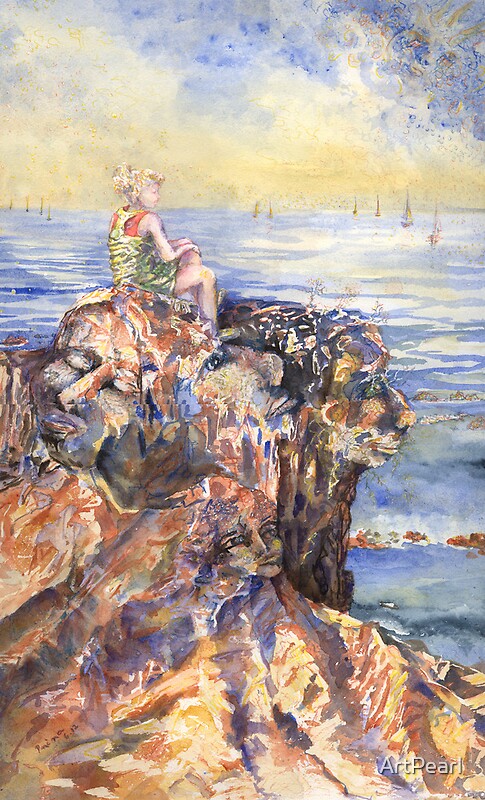 For, so often, it's the clarity of (renewed) vision that acts as the best guide.
Internal machinations by © su2anne
Honesty and
Integrity born of
Self-reflection requires
Visceral courage to
Flay open that which for
Sometime has been
Covered up by
Scar tissue or a
Band aid. To
Agonize through the
Mire. To
Pick clean the
Bones creates
Order from
Chaos and the
Possibility that this
Internal sight will give
Clarity to
Move forward and the
Hope to rebuild.