Our lives change moment by moment and before we even realise everything seems to have changed. Here are some 'moments' I captured from our galleries and writing treasure trove…
This one just caught my eye – the colours, the expression, one moment of madness. Fabulous!
Ophelia by © strawberries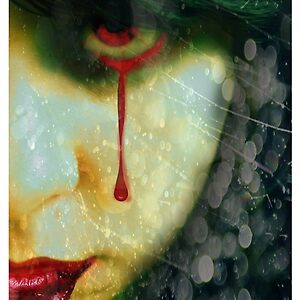 Anni's (first) free streaming poem fits the madness and hunger in Strawberries' image perfectly.
Opiate by © AnniG
Beyond the borders of
silent comprehension
lie illusions of emotion
deeply embedded in a
fleshy soul triumphantly
ruled by an ever hungry heart
in stark contradiction to ominous
predictions of a weary lonely mind
when once again delirium seeps
through cracks in armor to offer
renewed ecstasy, fervent pain
delivered in syrupy concoctions
still craving the devil's sweet poison
hallowed hallucinations of love
a mighty drug, all the same
Which led me to the next picture. The first shows the inner madness we sometimes feel, not sure if the next shows the outer or inner madness?
Modern Vietnamese by © Marlies Odehnal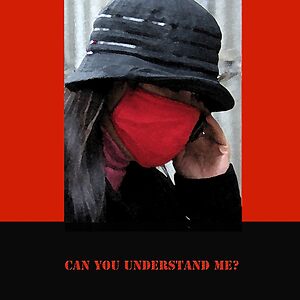 Sunrisegirl's poem seemed to me to encapsulate the words on Marlies' image. How often, especially with the net and other communication devices do we fail to understand each other?
Not today- you are not here by © sunrisegirl
My friends
we dance around
in never ending circles
hoping that he or she may see us
Looking for the happiness
which we often share
but not today
its not here
are you there or is this a dream
it feels like you in these figures i see
they dance around me graceful and slow
but if it is you i shall never know
the figures they fade out into the night
i can no longer grasp that memorizing sight
the feeling of warmth sparked a glow deep within me
i call out to you in hope that i see thee
Now it is cold where i stand on this ground
i stumble and fall as the fog wraps around
it shortens my breath
it tightens my chest
it confuses my head
and gives me no rest
yes there are friends
and people to see
but they give me nothing
when you're not with me
And then there are the moments when we feel full of magic and something else…
Feline femininity by © iamelmana
And here is the something else in Wildwomenlove's poem.
The witching hour
by © wildwomenlove
This poem is very long so here's only an extract – read the whole poem by clicking on the title above.
My cauldron
sings
of love and wonder
brewing magic potions
trickling down my thigh
under
the full moon
of my hearts desire
My black cat
nuzzles
the exquisite lace
beneath ample skirts
that swish
with grace
as
I dance
The full moon
glistens
and bathes
her light
robes heaving
breasts
sharing candle light
with my smile [...]
From magic places to foreign places. I loved the contrast between tradition and modernity in this one. Great shot.
MAIKO by © Tatum Wulff (this image is no longer available on Redbubble)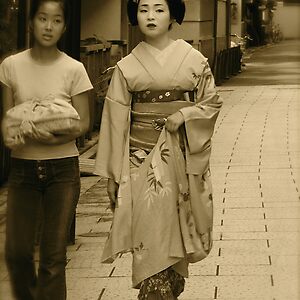 More far away places in Lisa's poem, but sometimes we manage to stretch and stretch…
Bottled love messages…oceans apart…
by © lisameryl
We're oceans apart
forces of nature
paining infinite distance
within raging undercurrents
These windows of the soul
filled with tears
fall upon thy cheeks
bittersweet to taste
Our wishes and whispers
dreamings of concupiscence
crushing continental collaboration
alluring anticipated adoration
Entrusting high winds and roaring oceans to carry these bottled messages of eternity…
I succumb to only you. Accept my declaration of love. Trust me with your heart for I will always protect it. You have infinitely captured mine. There will be promises of seductions, serenades and symphonies. We'll love beneath the moonlight of succulent fruit. Our lips will sing of passion.
Love and lust through Sunrise and Sunset. Embracing our souls for all eternity.
Forever Yours,
xxxx…xoxo…xxxx
Lisa
Staying in far away places, hsien-ku's image and poetry (in the description of the image page) take me somewhere else entirely. I love diptychs and this one is stunning.
H-K310 by © hsien-ku (this image/artist is no longer available on Redbubble)
Rhena's timely reminder. Her words were the starting point for these features.
THE MEASURE
by © Rhenastarr
Measure your time
In
Unforgettable
moments
Not in
forgettable
Minutes
There's something lonely and despondent about this image, but look closer, no one with stripy socks will be kept down for long…
:-)
Summer 2006 by © homesick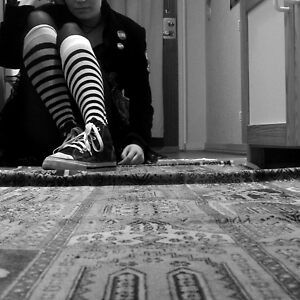 ...hence the last and final poem. Even in those moments when everything seems lost, remember you're a Dark Horse.
;-)
Dark Horse by © bjeliMis
When your nails scratch for the end of a rope too far to grasp
Feeling the burn in your thighs from the acid in your muscles
The tight coiled knot in your stomach that pierces only as fear can
When your fingers shake and your lips tumble
Don't break down
For there is an arctic wind whipping in your ribcage
That blows as strong as the top of a Tibetan mountain
Hold your fingers tight
You are beginning to stretch
You are beginning to hurt and live and take
Whatever these hurting days will cut in you
But you are a spoon, hallowed and deep
You hold
You don't bend, or stab, or slice
You scoop
And take what has been given,
Holding the frozen spoonful of your image
That never makes it down defeat's throat
Enjoy! xo